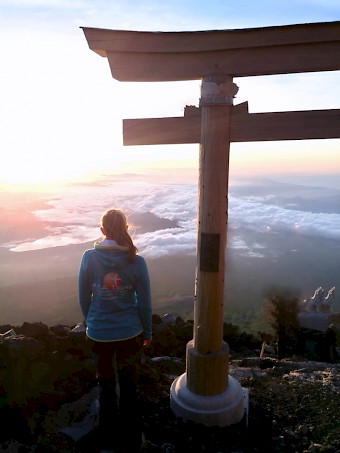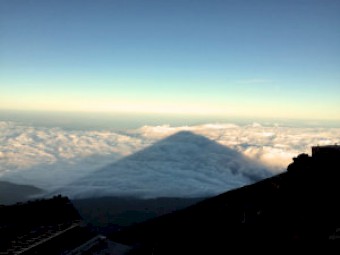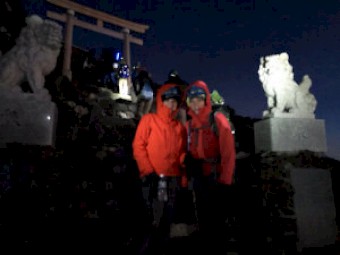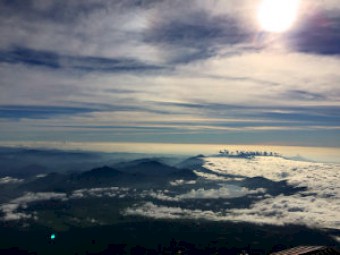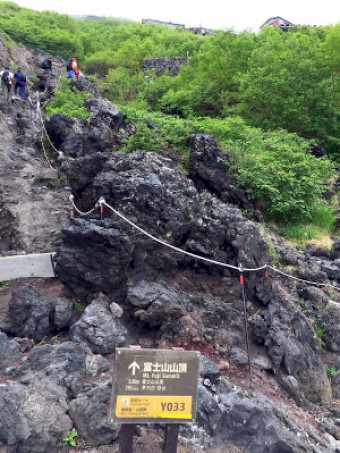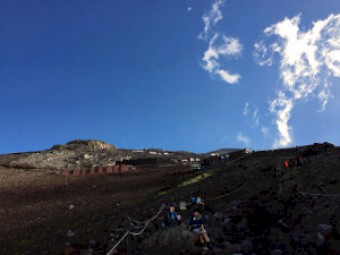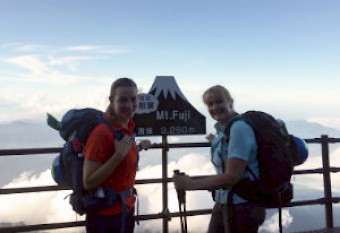 Mount Fuji - holy mountain
Fuji-san - Mount Fuji! With 3776 m it is not only Japan's highest mountain, but also probably the most beautiful freestanding volcanic cone in the world. He is the symbol of Japan, and as a saint mountain for many Japanese
---
.... almost a god.

Definitely breathtaking and be worth the effort to climp oto the top.

Fuji San - Japan's Holy Mountain.
---
Itinerary
7:00 am Together with your group you will meet your licensed, english speaking hiking guide. With his prudent and experienced leadership he will accompany you to the summit.

07.30 am Departure by bus from Shinjuku to Mount Fuji up to the 5th station at 2.300m.

10.30 am You will reach the starting point of your ascent to the summit. Here you acclimatize yourself and prepare yourself individually.

12.00 am It starts! The ascent begins. For the ascent to the hut at the 8th station (3.360m) you need about 6 hours. A dinner awaits you at the 8th station hut. Early night's sleep in the hut.
---
approx. at 02.00 am In the early morning hours your last stage starts on the way to the summit. After about 2 ½ hours ascent you reach the summit before sunrise. Here you can expect a breathtaking view and an unforgettable sunrise.
It's hard - it goes down again. You descend approx. 1½ down to the hut, where a Japanese breakfast awaits you.

Strengthened it continues on the descent to the 5th station (about 3 hours), where you will arrive at about 11.00 / 12.00 am

The transfer bus will take you to Benifuji no Yo. In Benifuji no Yo there is the possibility to have lunch or relax in a traditional "hot spring bath". (optional, please specify when booking in advance)

At 2.45 pm your transfer by bus start back to Tokyo Shinjuku. The return in Tokyo will be around 6pm
---
***End of yourney***
---
---
AchievementsDetails

Included in the tour price:

Organized Mount Fuji Ascension; from / to Tokyo Shinjuku by bus
English speaking guide, as well as Japanese speaking mountain guide Registration to climb Mount Fuji
1 night in a cabin in the sleeping camp
1 dinner
1 breakfast (bento box)

---

Not included services:

Arrival / departure
Accommodations (if not listed in the program)
Meals & beverages (unless mentioned in the program)
Meals on the hikes (unless mentioned in the program)
Tourist tax, fees, admissions
Other personal expenses
Cancellation insurance, other insurance

---

 

Travel conditions:

Travel price € 325, - per person

Deposit: 20% of the price of the reservation, plus any insurance fees. Airline tickets are fully payable on booking.

We request the balance payment 28 days before departure.

Subject to availability on the day of booking, currency fluctuations, hotel, flight and program changes.

Subject to errors and misprints.

The conditions of the organizer P.T.A. TOURS GmbH and the participating transport companies / airlines, which we will gladly send you on request.

---

Special hint:
The Mount Fuji ascent is carried out by a licensed Japanese Mount Fuji organizer!

The ascent of Mount Fuji is strongly weather dependent and can be canceled at short notice!

---

Entry requirements:
We informed you about the valid regulations and also refer to the valid entry / transit regulations of the respective destination / transit country. Please also note the travel advice of your respective Foreign Office / Embassy. The German Foreign Office informs you about entry and vaccination regulations (only citizens of the Federal Republic of Germany) www.auswaertiges-amt.de or WHO www.who.int/en/. We are happy to inform you about our services regarding visa / immigration formalities.

---

Prices: August 2018

---

Number of participants:

---

Worth knowing / requirements:

Participation in hiking trips / programs requires a certain fitness and health. Well-prepared, you can easily cope with your physical demands. So you can enjoy your trip to the fullest. We recommend a preparation training that meets the requirements of your planned trip. We are happy to provide you with information and support you in your preparations. To clarify your performance, we recommend that you have a medical check carried out at the latest before you begin your journey.

Climate: In the mountains, snow and cold temperatures can be expected even in summer. Hat, gloves, warm clothing and rain cover must be in the luggage.

Equipment: We will gladly send you our packing list on request. This list is only a recommendation and must be adapted by each participant to their personal needs and preferences.
Please think about your personal medication, if needed!

The equipment can be rented from the organizing Japanese organizer and consists of: rainwear; Shoes; Backpack; Sticks and headlamp; Cost: 10,000 yen (about € 90, -) (as of Aug 2018)

---

Cancellation policy:
The cancellation fees are:

until the 91st day before departure in the amount of the deposit
from the 90th to 31st day before departure 40%
from 30th to 21st day before departure 60%
from the 20th day to the 15th day before departure 80%
from 14th day to 1st day before departure 90%
100% on the day of departure

of the travel price. - Fees per person -

For flight tickets issued to the travel customer, the separate cancellation / rebooking conditions of the booked airline of the respective air carrier apply with priority.

---

Insurance:
We recommend taking out cancellation insurance
and foreign health insurance including mountain rescue.

On request, we will gladly submit your offer!

---

---