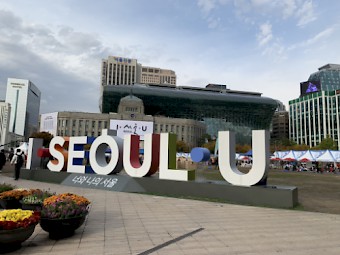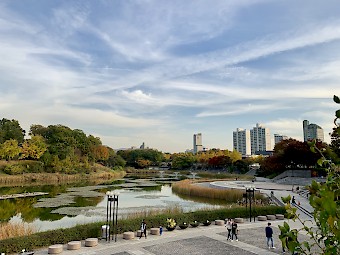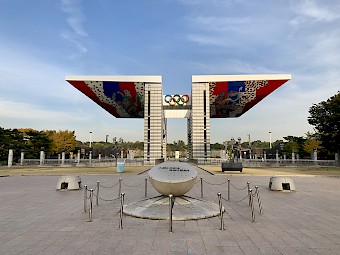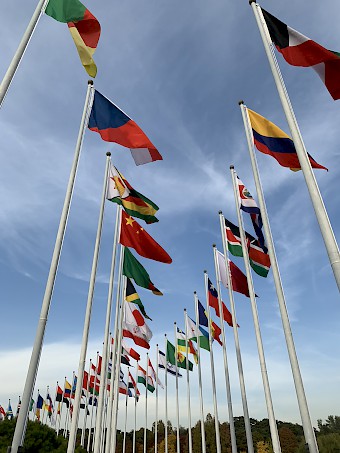 OLYMPIAD PUR
Old and new - opposites attract. Nowhere it is more noticeable than in South Korea!
Tradition and modernity are not a contradiction, but lived culture.
Shopping centers and neon signs alternate with historic palaces and ancient landmarks. Anyone who can engage with opposites will feel welcome in South Korea.
Seoul is considered to be the exciting, bustling metropolis in a country that is particularly convincing with its scenic attractions, beautiful beaches and natural wonders, characterized by rugged mountains, deep gorges, roaring rivers and lush fields. The population attaches great importance to the maintenance of cultural rites and customs, which are still lived and celebrated across generations.
---
Itinerary
Day 01 | Arrival to Seoul
Oct 26
Depending on your choice, you start your journey from Frankfurt am Main, Amsterdam or Paris. (We are happy to arrange (optional) your shuttle by rail or flight to your chosen departure airport.) Please contact us at the airport. Arrival in Seoul will be around 11 hours later at the next day. Other flights from your home departure airport optional on request.
---
Day 02 | IVV Opening Ceremony
Oct 29
Seoul! Welcome to one of the most impulsive metropolises in the world! Upon arrival in the early afternoon, your tour guide will meet you and assist you on your transfer to the hotel in the citycenter of Seoul. After check-in you have the opportunity to refresh. In the afternoon individual partipation at the opening ceremony at the IVV- Olympiad.
---
Day 03 | IVV-Olympiad
Oct 30
Individual participation in the IVV Olympiad.
---
Day 04 | IVV-Olympiad
Oct 31
Individual participation at the IVV Olympiad.
---
Day 05 | IVV-Olympiad & Closing Ceremony
Nov 01
Individual participation at the IVV Olympiad and closing ceremony.
---
Day 06 | Return flight
Nov 02
Today it is time to say goodbye! Transfer to Incheon International Airport/Seoul and return flight to your final destination.
---
***End of program***
---
---
Day 07 | Arrival at your home flight base
Nov 03
Arriving at your home flight base. Individual home journey.
---
---
Your travel price:
from July 2020,- €
AchievementsDetails

TRAVEL PRICE / PAYMENT TERMS

Travel price in ½ DZ / F from x.xxx, - € p.P.

Single supplement xxx, - €

Deposit: xxx, - € of the travel price p.P. when booking, plus any insurance fees. Airline tickets are fully payable on booking.

The balance is payable no later than 28 days before departure.

---

SERVICES INCLUDED

---

NOT INCLUDED SERVICES:

---

YOUR ACCOMMODATION:

---

---

 

TRAVEL CONDITIONS:

Subject to availability on the day of booking, currency fluctuations, hotel, flight and program changes.

Subject to errors and misprints.

The terms and conditions of the organizer P.T.A. TOURS GmbH and the participating transport companies / airlines, which we will gladly send you on request.

---

SPECIAL INSTRUCTIONS:

The journey is not suitable for people with reduced mobility. 

Local events can lead to changes in the program flow due to current local events.

P.T.A. TOURS is not host / organizer of the IVV Olympiad and the offered events / services. Changes / cancellations in the course / program are the responsibility of the respective organizer of the program of the IVV-Olympiad

The travel price can not be reimbursed or credited, even pro rata, in case of cancellations / changes in the IVV Olympiad program.

---

VACCINATIONS:

For South Korea, no vaccinations are required.

Vaccination recommendations:
The following vaccinations are recommended when entering South Korea:

- Vaccinations according to the current vaccination calendar of the Robert Koch Institute
- Hepatitis A
- Hepatitis B, long-term or special exposure
- Japanese encephalitis, long-term stay or special exposure
- Rabies, for long-term stays or special exposure

Measles:
The World Health Organization (WHO) has declared a lack of measles vaccination as a threat to global health. Both children and adults should therefore check their vaccine protection and complete if necessary.

Malaria:
Please note that malaria prevails in some areas. Prophylactic treatment with antimalarial drugs is recommended.

---

VISA / ENTRY PROVISIONS:

The following data concerns travelers with a valid German ID document and the destination South Korea.

Visa requirements

For the destination South Korea no visa is needed unless the journey goes beyond 90 days.
Note:
For a trip that does not exceed 90 days, a passport valid for the duration of the stay must be carried. Furthermore, as a rule, the onward or return ticket must be presented.

Transit visa requirements

Visas requiring visas require a transit visa. The following exceptions apply: Travelers who continue to travel through Seoul within 24 hours, do not leave the transit room and have valid documents for onward travel. Transit without a visa does not apply to the nationalities of Sudan, Syria, Afghanistan, Cuba, Ghana, Iran, Iraq, Kosovo (Rep.), Macedonia (FYROM) and Nigeria.

Entry requirements

To South Korea it is possible to enter with the passport, the provisional passport and the child passport (with photo). It is not possible to enter with the identity card and the temporary identity card.

Validity of travel documents:
The identity documents must be valid beyond the trip.

Note:
It is recommended to enter with a passport that is valid for at least 6 months.

Please note that the entry requirements change at short notice or can be treated individually. Only the appropriate embassy or consulate general can provide legally binding information and advice and / or information and advice beyond that information. Inform yourself in time.

We ask you to familiarize yourself in good time with the valid regulations.

---

PRICING:

---

NUMBER OF PARTICIPANTS:

minute xx persons

P.T.A. TOURS GmbH reserves the right to cancel the tour no later than 28 days before the start of the trip if the minimum number of participants is not reached.

Payments made will be refunded immediately.

---

KNOWLEDGE / REQUIREMENTS:

Cancellation policy:

The cancellation fees are:

until the 91st day prior to departure in the amount of the deposit
from the 90th to the 31st day before the start of the journey 40%
from 30th to 21st day before departure 60%
from 20th day to 15th day before departure 80%
from 14th day to 1st day before departure 90%
100% on the day of departure

of the travel price. - Fees per person -

For air tickets issued to the travel customer, the special cancellation / rebooking conditions of the booked airline of the respective air carrier apply.

---

Insurance:

We recommend the conclusion of a travel insurance package.

---

---