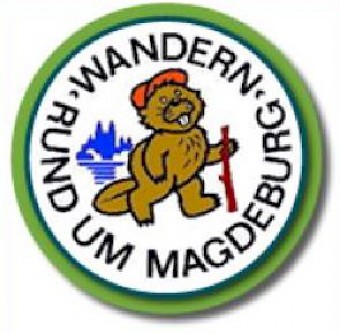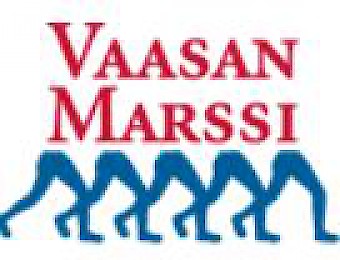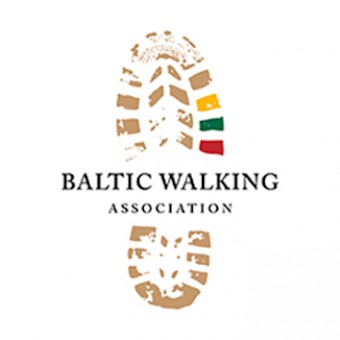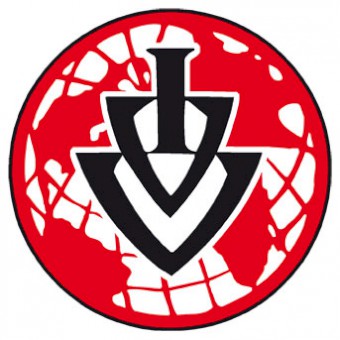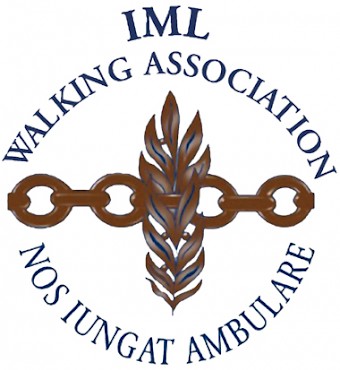 Baltic States & Finland
11-day roundtrip Baltikum & Helsinki and individual participation in the IVV / IML events Walkers Festival / Jurbakas and Vaasan Marssi / Vaasa
The Latvian capital Riga, the Baltic Pearl. It is on the list of UNESCO World Heritage Site and located in the heart of the country, Riverside Daugava, which flows into the Baltic Sea. Riga has more than 700,000 inhabitants, the largest city on the Baltic.
The medieval Old Town of Tallinn is known worldwide for its authentic Hanseatic architecture. Enjoy the atmosphere in the cobbled streets with beautiful houses from the 11th century. Only a 5-minute walk from the medieval Old Town is the thriving business center of Tallinn: modern skyscrapers of glass and steel, high-tech hotels and conference centers,
Take part in the Vaasan Marssi, the traditional IML Vaasa run and the IML run in Jurbakas, since 2015 a MUST for all migratory enthusiastic volkswanderer.
---
Organizing Association: Hiking Association Magdeburg
---
---
Itinerary
Day 1 - Arrival in Vilnius / Lithuania
August, 02.
Flight to Vilnius. Welcome at the airport by your guide. Depending on arrival sightseeing tour through downtown. Afterwards drive to Jurbarkas. Three nights in Jurbarkas.
---
Day 2 - Jurbakas
August, 03.
Individual participation IML Event.
---
Day 3 - Jurbakas
August, 04.
Individual participation IML Event.
---
Day 4 - Lettland / Riga
August, 05.
Bus trip to Riga. Afternoon guided sightseeing in Riga. See magnificent townhouses finest Art Nouveau. The guild houses (UNESCO Heritage) and St. Peter's Church tells you from the rich and mighty past of this town. One night in Riga.
---
Day 05 - Estland / Tallinn
August, 06.
Transfer by bus to Sigulda. Explore one of the most beautiful cities in Latvia. In the evening you will reach the Estonian capital Tallinn. Two nights in Tallinn.
---
Day 06 - Tallinn
August, 07.
Guided city tour through the picturesque Old Town behind medieval walls (UNESCO Heritage) with its numerous steeples. The rest of the day can be used as leisure time.
---
Day 7 - Arrival in Helsinki // Finland
August, 08.
Walk to the harbor. Early in the morning you will take the ferry boat to Helsinki. (journey time about 2 hrs.) In the harbor of Helsinki your bus is waiting for you. Guided city tour in Helsinki. Then bus trip to Vaasa. Individual participation at the Opening Ceremony of the IML Event. Four nights in Vaasa.
---
Day 8 - Vaasan Marssi
August, 09.
Individual participation IML Event.
---
Day 9 - Vaasan Marssi
August,10.
Individual participation IML Event.
---
Day 10 - Vaasan Marssi
August, 11.
Individual participationn ML Event and closing ceremony.
---
Day 11 - Good bye Finland
August, 12.
Transfer to Helsinki airport.Return flight. Individual transfer home.
---
-End of journey-
---
---
AchievementsDetails

---

INCLUDED SERVICES:

Flight with Lufthansa in economy class from Germany to Vilnius / return flight from Helsinki (additionally daily uddated airfare surcharges)
Bus transfer Vilnius Airport to Jurbarkas
Bus trip in the comfortable bus from the 06.Aug. from Jurbarkas via Riga, to Tallinn
3 nights in Jurbarkas in pension with breakfast and dinner, incl. Beer and wine
1 night in Riga in the 3 * hotel breakfast and dinner
2 nights in Tallinn at the 3 * hotel breakfast and dinner
4 nights in Vaasa in the 3 * hotel breakfast and dinner
Guided city tours with German-speaking guide in Riga, Sigulda, Helsinki, according to the program
Guided city tour Tallinn with the Estonian Tourist Association in English with IVV stamps
Guided hike in the Gauja Nationalpark
Ferry crossing, Deckspassage Tallin to Helsinki
Bus transfer from Helsinki to Vaasa
Bus transfer on the departure day Vaasa - Helsinki Airport
PTA Tours Travel documents with information

---

NOT INCLUDED SERVICES:

 Transfer to the home airport
Transfers during IML events and other transfers
Other lunches, beverages, personal expenses,
IML start fees - other IVV / IML stamps
Travel insurance, other insurance

---

ADDITIONAL CHARGES:

Single supplement: € 325,-

---

TRAVEL CONDITIONS:

Travel price € 1.595, - p.P. in ½ double room / half board

Travel price in single room € 325, -

Deposit: 20% of the travel price p.P. when booking, plus any insurance fees. Airline tickets are fully payable on booking.

The balance is due at least 28 days before departure.

Subject to availability on the day of booking, currency fluctuations, hotel, flight and program changes.

Subject to errors and misprints.

The terms and conditions of the organizer P.T.A. TOURS GmbH, to see under → AGB's, can also be sent bey Mail on request, and the involved transport companies / airlines, which we gladly send you on request.

---

SPECIAL INSTRUCTIONS:

On site, there may be changes in the program flow.

P.T.A. TOURS GmbH is not the organizer of the IML events in Jurbakas and Tallin. Changes in the program are the responsibility of the organizer IML. Travel costs can not be reimbursed, even proportionally, in case of changes or cancellations.

---

VACCINATIONS:

Lithuania:

No vaccinations are required for Lithuania.

Vaccination recommendations:
The following vaccinations are recommended when entering Lithuania:
- Standard vaccinations according to the current vaccination calendar of the Robert Koch Institute
- especially measles
- TBE, when traveling between April and October
- Hepatitis A, for long-term stays (over 4 weeks) or special exposure
- Hepatitis B, for long-term stays (over 4 weeks) or special exposure
- Rabies, for long-term stays (over 4 weeks) or special exposure

Finland:

Finland does not require vaccinations.

Vaccination recommendations:
The following vaccinations are recommended when entering Finland:
- Vaccinations according to the current vaccination calendar of the Robert Koch Institute
- TBE, for long-term or special exposure in endemic areas between April and October
- Hepatitis B, for long-term stays or special exposure

The details are to be seen depending on the individual state of health of the traveler. The information shown does not replace prior in-depth medical advice from a physician / tropical health professional. (For damage occurring, the completeness and correctness no liability is assumed).
 

---

VISA / ENTRY PROVISIONS:

Lithuania:

To Lithuania it is possible to enter with the passport, the temporary passport, the identity card, the temporary identity card or the child passport.

Validity for travel documents:
The travel documents must be valid beyond the travel stay.

Finland:

To Finland it is possible to enter with the passport, the temporary passport, the identity card, the temporary identity card and the child passport.

Validity of travel documents:
The travel documents must be valid beyond the travel stay.

We will inform you about the valid regulations and also refer to the valid entry / transit regulations of the respective destination / transit country. Please also note the travel advice of your respective Foreign Office / Embassy. The German Foreign Office informs you about entry and vaccination regulations (only citizens of the Federal Republic of Germany) www.auswaertiges-amt.de or WHO www.who.int/en/. We are happy to inform you about our services regarding visa / immigration formalities.
 

---

PRICE LEVEL:

August 2018

Airfare subject to price changes.

---


MINIMUM NUMBER OF PARTICIPANTS:

20 persons

If the minimum number of participants is not reached, P.T.A. TOURS GmbH is be able to cancel the journey up to 28 days before departure. Payments made will be refunded immediately.

---

KNOWLEDGE / REQUIREMENTS:

PARTICIPATION IN HIKING TOURS / HIKING PROGRAMS:
Participation in hiking trips / programs requires a certain fitness and health. Well-prepared, you can easily cope with your physical demands. So you can enjoy your trip to the fullest. We recommend a preparation training that meets the requirements of your planned trip. We are happy to provide you with information and support you in your preparations. To clarify your performance, we recommend that you have a medical check carried out at the latest before you begin your journey.

---

CANCELLATION FROM THE TRIP BY THE CUSTOMER:

The customer can withdraw from the trip at any time prior to departure.

The cancellation fees are:

 

    until the 91st day before departure in the amount of the deposit
from the 90th to 31st day before departure 40%
from 30th to 21st day before departure 60%
from the 20th to 15th day before departure 80%
from 14th to 1st day before departure 90%
100% on the day of departure

of the travel price. - Fees per person -

For flight tickets issued to the travel customer, the separate cancellation / rebooking conditions of the booked airline of the respective air carrier apply additionally.

---

INSURANCE:

We recommend the conclusion of a travel insurance package.

---

---