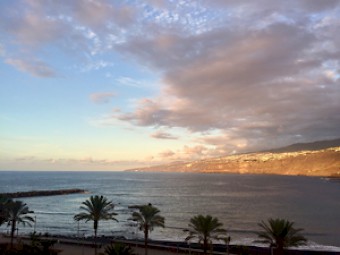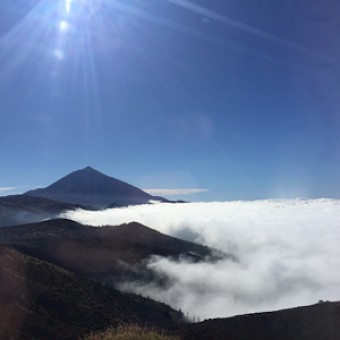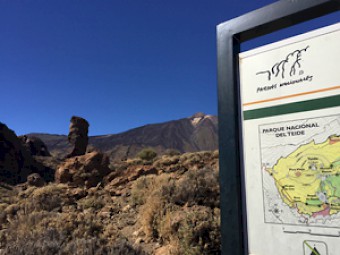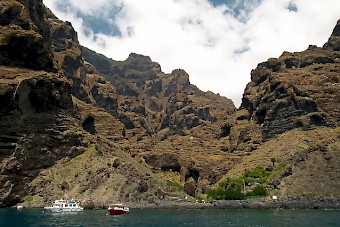 Tenerife / Spain
If you walk with pleasure, the Tenerife Walking Festival is exactly the right thing! The international "Tenerife Walking Festival " from the 23rd to the 27th of May, 2017.
It offers stunning coastal trails, wander under an incredible night sky, climb on demanding route Mount Teide, Spain's highest mountain - any tour with an own character, charm and claim. Get fascinating impressions of the island, from its diverse nature and its friendly inhabitants. Enjoy the wide range of different activities and cultural program.
ravel to the major hiking events all over the world with us and experience the people and their culture. Wander through unique landscapes and see spectacular sights. Witness the world's cultural heritage.
---
Ask for our special offers for clubs / groups!
---
---
Itinerary
Day 1 - Arrival Tenerife
Monday, May 22,
Flight from one of the departure airports DUS / FRA / MUC to Tenerife. After transfer to the hotel and check-in individual leisure and first explorations in the city.
---
Day 2 - Tenerife
Tuesday, May 23
Carpe diem! Lazy on the beach - or active in one of the many ways - how about a dive in the sea or a ride on the back of a horse? In the evening take part at the opening ceremony at the "Plaza de Europe".
---
Day 3-5 - Int. Tenerife Walking Festival
May 24-26
Individual participation at the Walking Festival. Select from the offered hikes your favorites.
All tours starts from the Plaza de Europa in the center of Puerto de la Cruz. Meet there your qualified guide, Transfer by bus to the starting point of your hike. Dinner at the hotel.
---
Day 6 - Int. Tenerife Walking Festival / Graduation Ceremony
Saturday, May 27
Individual participation at the Walking Festival.
From noon the closing ceremony with a flag parade takes place at the central square in Puerto de la Cruz (Avenida de Colón). Look forward to a amazing celebration and enjoy the local food offered during the festival (Optional). Dinner at the hotel.
---
Day 7 - Tenerife / Leisure time
Sunday, May 28
Enjoy your leisure time. Dinner in the hotel.
---
Day 8 - Departure
Monday, May 29
Leisure until departure. Individual transfer to the airport by yourself. Return to the booked home airport.
---
-end of journey-
---
---
AchievementsDetails

---

 

Included in your package:

Flight from/to DUS/FRA/MUC - Tenerife
Incl. 1 piece of baggage
Other Departures on request
7 Nights in 3*** Hotel DBL/HB
Individual participation at the Tenerife Walking Festival (TWF)
Individual participation at the social-program of the TWF
Individual participation at the closing ceremony 
IVV- Stampl

Not included in your package:

Transfers
TWF-Walks (charge payable locally at registration)
Sonstige Eintritte und Teilnahmegebühren
Drinks and other, meals not mentioned
Personal expenses and gratuities, drinks
additional entrance fees
Insurance / polices

---

any additional charges:

Single supplement: on request

---

---

 

Travel conditions: 

Travel price: 699,-€ p.P.  in DBL/HB

Deposit 30% p.P. at booking, excl. any insurance fees.

The final payment should be sent 30 days prior to departure.

Subject to availability at the booking date, currency fluctuations, hotel, flight and program changes.

Subject to errors and misprints.

P.T.A. TOURS is not the organizer Tenerife Walking Festival. For times- / program changes the organizer's responsibility apply the participation terms and conditions of the organizer.

If it comes to cancellation / termination of the festival, the travel costs are also proportionately not recoverable

It shall the general terms and conditions of PTA TOURS GmbH, which we gladly send on request.

---

Entry requirements : 

Please contact your embassy concerning the entry requirements and vaccination.

---

Price as of:

September 2016

---

Number of participants:

min. 15 persons

---

Find out more / requirements / Notice:

---

Cancellation policy:

to 90 days before departure Deposit
89-31 days before departure 50 % of the price
30-21 days before departure 70 % of the price
20-14 days before departure 80 % of the price
13-01 days before departure 90 % of the price
on departure 100 % of the price

Flights booked apply for 100% cancellation costs from date of issue.

each per person 

---

Insurance :