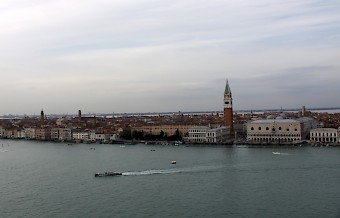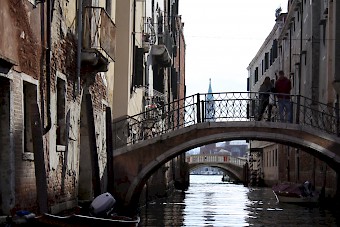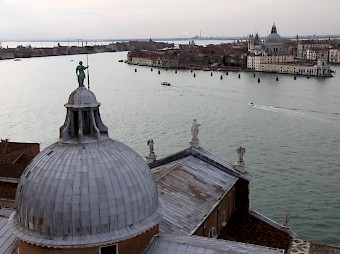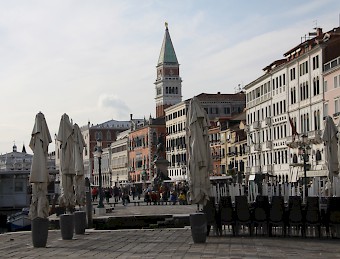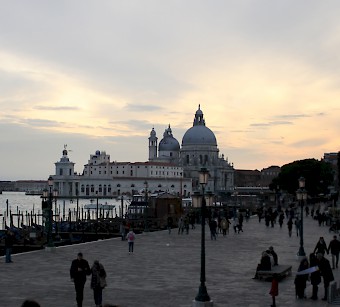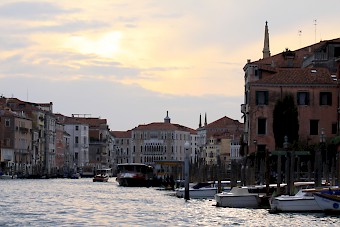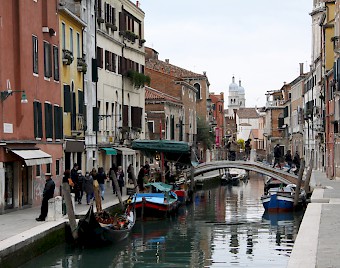 Venice / Italy
5- day hiking and cultural trip. Venice! Hardly any other name arouses so many longings and dreams as the name of the enchanting lagoon city on the Adriatic
If you want to describe Venice, you do not know where to start. Venice - the city of old walls, churches and palaces, crumbling houses, Venetian masks, glassblowers. The city of art and culture and of course the city of hundreds of channels.
---
IVV - additional round trip with the VSV Schömberg
---
---
Itinerary
1st day - Ciao Venezia
June 03rd
Bus journey to Venice and drive to your hotel Salus 4 * in Lido di Jesolo. Go on a first discovery tour and let yourself be captivated by the charm of the Belissima!
Dinner at the hotel. Individual finale and overnight stay.
---
2nd day - Venice!
June 04th
Enjoy your breakfast at the hotel. Ferry to the center of Venice. 2-hour city tour with your tour guide visiting the St. Mark's Basilica and a guided tour of Teatro La Fenice. One of the great opera stages of the world - with a turbulent history. Lunch in a typical restaurant in Venice. Free time in Venice. Ferry back to Punta Sabbioni and a short bus ride to the hotel. Dinner in the hotel and overnight.
---
3rd day - "Percorso Permanente il Faro" (hike to the lighthouse)
June 05th
In the morning transfer from the hotel followed by an IVV hike "Percorso Permanente il Faro" (hike to the lighthouse) near Bibione. Discover the beach, pine forests, the countryside and the most beautiful places of Bibione with its wonderful lush nature, which shows in different colors and the most different scents depending on the season. Return to the hotel and free time. Short bus and ferry ride back to the center of Venice.

Venice at night - your tour guide will show you the city by night. If Venice seems mysterious and closed already in the light of day, it will experience a completely new face of the city after dark! Dinner in a typical restaurant. Take a look back at the sleeping, shadowy Venice during your ferry ride into the hotel. Overnight stay.
---
4th day - Murano / Burano
June 06th
Excursion with your guide to the islands of the Laguna. On Murano you will visit a traditional glassworks. Continue to Burano, the island of art lace and colorful fisherman's houses. Free time on the islands and then return to the hotel. Dinner in the hotel and overnight.
---
5th day - Ci vediamo presto!
June 07th
Travel home to southern Germany. On request, you can make a stop on your way for a PW hike in a charming place.
---
-- end of journey --
---
---
AchievementsDetails

Included in your package:

Ride in the modern long-distance coach with air conditioning and WC from / to Schömberg including all transfers
Other approach options on request
4 nights with breakfast buffet in the 4 * Hotel Salus in Lido di Jesolo 
Room with bath or shower / WC
1 x lunch and 1 x dinner in a good typical restaurant in Venice and 3 x dinner in the hotel
City tour with tour guide in Venice and visit of St. Mark's Church 2 hours
Sightseeing Teatro La Fenice including admission
City tour with guide "Venice at night"
Boat trip with guide to the islands of Murano and Burano lt. program 
Taxes and fees (subject to increases)
Certificate of Security

---

Not included in your package:

Individual arrival and departure to the departure point of the bus in Schömberg
Lunch, drinks, personal expenses, gratuities
Cancellation insurance, other insurance
Other entrance fees
IVV stamp

---

any additional charges:

Single supplement: € xxx,-

---

Additional services: (Entrance in case you would like to visit the house)

Doge's Palace / Correr Museum / Marciana Library / Archaeological Museum only available as a collectible ticket p. P. € 21,50
Bell tower (Campania) = 8, - € p. P. / group from 25 pers. : 4, - € p. P.

---

 

Travel conditions:

Travel price € xxx,- per person in the ½DZ

Deposit: 20% of the travel price when booking, plus insurance fees. Flight tickets are fully payable upon booking. We request payment of the balance 28 days before arrival.

Subject to availability on the date of booking, currency fluctuations, hotel, flight and program changes.

Subject to errors and misprints.

The travel conditions of the organizer P.T.A. TOURS GmbH and the participating carriers / airlines we would send to you on request.

---

Entry requirements:

German citizens need a valid ID card (validity at least 6 months after return)

The German Foreign Office, www.auswaertiges-amt.de (only citizens of the Federal Republic of Germany), provides information on entry and vaccination regulations. We would be happy to provide you with information about our visa / immigration services.

---

Pricing: 

Januar 2018

---

Minimum number of participants: 25

With a smaller number of participants, we reserve the right to charge extra.

---

Cancellation fees:

After confirmation of the travel up to 90 days prior to arrival, a fee of 30% of the travel price will be charged

up to 31 days prior to travel 40% of the travel price
up to 21 days before arrival 60% of the travel price
up to 14 days before arrival 80% of the travel price
from 14 days before arrival until 1 day before departure 90% of the travel price
on the day of departure 100% of the travel price

For booked flights, 100% cancellation costs apply as from the date of issue.
Fees per person.

---

Knowledgeable / requirements / Vaccinations:

---

Insurance: