At the beginning of your journey ...
We are your travel agency for your vacation travel and your tour operator for your individual travel experiences.
For more than 20 years we take care of small, big and very big holiday wishes. Specializing in group and hiking tours, national and international hiking associations are just as much a part of our loyal guests as hiking clubs from all over the world. At home on all major international hiking events of the IVV and IML, we take care of your arrival and offer you selected tours in the host countries.
Our competent and friendly holiday and travel specialists know their way around the world and work with you to make your dream holiday trip! We find your best price-performance ratio from the large number of all offers and are guaranteed to be reached even if, contrary to expectations, not everything works out as desired! Promised!
You prefer to go away from tourist paths? We listen to you and build together with you your individual and tailor made journey. Whether explorers, round trip or just relaxing holiday on the beach. In the end it will be your journey. Everything that is particularly important to you for your trip will be important to us, your favorite seat in the plane, the private transfer on site, the morning coffee on the balcony overlooking the sea, the air mattress in the pool for your children, we pay attention in the journey - Consulting just about everything, what your next vacation needs to "feel good".
We look forward to working with you to prepare your trip and to realize your travel wishes ...
Your message to us ... Contact
---
The Team
And that's us...
Andrea Baumeister
Manager
"Every element of a journey has to be consistent in quality and character with the guest's wishes." andrea.baumeister@ptatours.de
Nina Schmidt
Travel Agent
"It is very important for us to understand the wishes and expectations the guest has, which leads to special trips and happy guests." nina.schmidt@ptatours.de
Susanne Jasper
Travel agent
"Allowing unique experiences for each target group - completely individual, totally unique, very personal travel." susanne.jasper@ptatours.de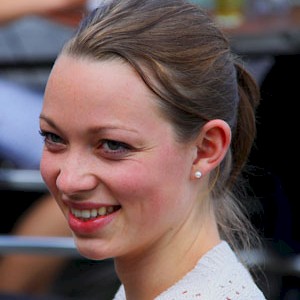 Anna-Sophia Baumeister
Travel agent
In addition to her studies, Anna provides valuable support and help as a guide on a lot of various and interesting tours. anna.baumeister@ptatours.de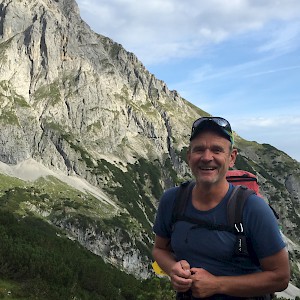 Frank
Mountain hiking guide
His passion are the mountains. For many years our first choice, he guids also our mountain hut tours.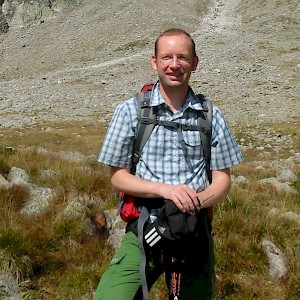 Christian
Mountain hiking guide
Christian, well-versed and experienced, has guided DAV hikes for many years and now also our tours worldwide! Welcome! info@ptatours.de
Thomas Baumeister
Marketing
Hiking should be fun, serve relaxation and be in harmony with nature. thomas.baumeister@ptatours.de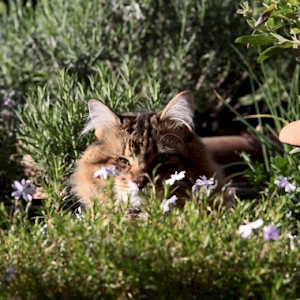 Rufus
The "big" Greek
Rufus is a Greek by birth and also knows something about traveling. His passion is " chicken in sauce ". info@ptatours.de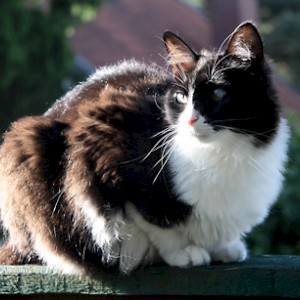 Mimos
The "little" brother
His brother Mimos accompanied him on the path from Hellas to Viersen. He loves the sun and strokes without end. info@ptatours.de